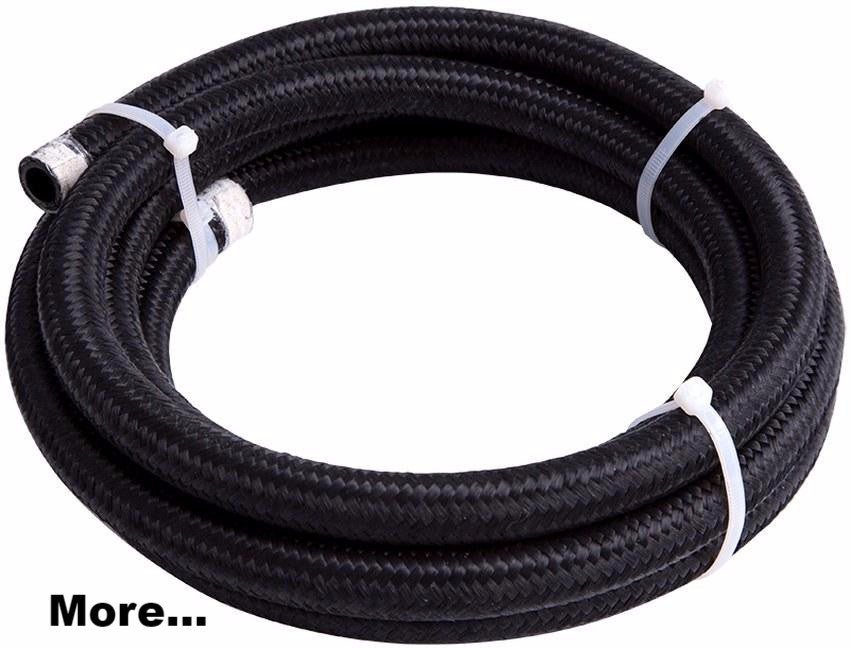 AEROFLOW 450 Series Black Nylon Braided Hose
Regular price $14.95 Sale
 Aeroflow high quality Black Nylon Braided hose is lighter weight and easier to assemble than traditional stainless braided hose.
NOTE: Go to the Autoplumb Section of our website to order -16AN & -20AN hose by the foot.
Braided nylon outer shield for abrasion resistance.
Flexible stainless steel inner core for superior strength.
For use with fuel systems, E85. E10, methanol, oils, lubricants, coolant systems and vacuum applications.
Minimum temperature -40F Maximum temperature 300F.

Sold in Meters: 

3.28 ft. per Meter



For longer lengths up to 15 meters ( 49' ) please contact us.

Not Recommended For: Brake systems, Power steering.

For these applications use 200 series hose.