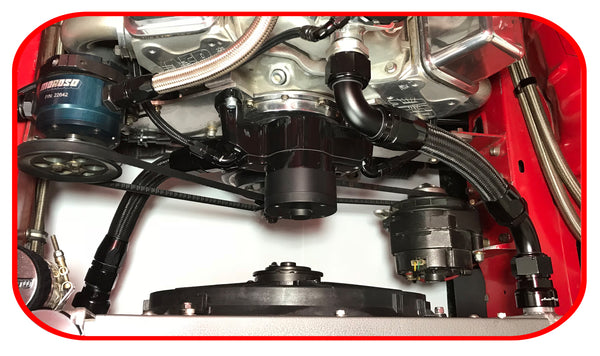 Welcome to AutoPlumb
How to familiarize yourself and order your AN Cooling System Conversion
The AutoPlumb system consists of several components. Radiator Water Neck Adapters, Thermostat Housings, Hose Ends, Hose, and Electric Water Pumps and/or Manifold Filler Neck Adapters (when applicable). It is important to familiarize yourself with the system and its components.
>>> CLICK HERE TO BEGIN YOUR CONVERSION <<<
(SCROLL DOWN FOR ALL AEROFLOW "AN" HOSE, FITTINGS AND ADAPTERS)
AN cooling system components - Please allow 2 to 4 business days to receive orders placed from this Section

Aeroflow hose, hose ends, fittings and adapters. allow 7 to 14 business days for delivery of items ordered from this section.