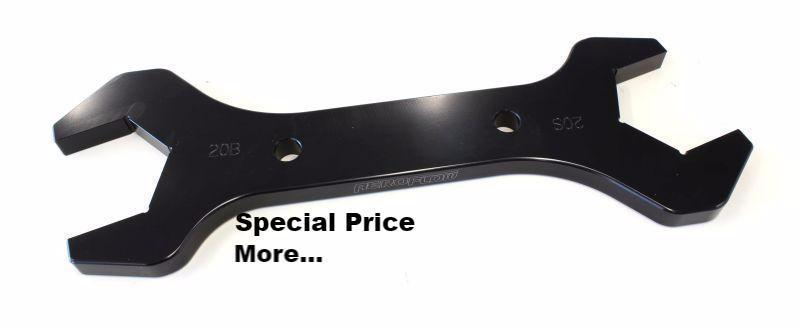 -20AN Combination Wrench
Regular price $39.95 Sale
This Wrench is a must for the safe, damage free assembly and maintenance of your cooling system. One wrench will fit both the S & B hex of the hose end. One end of the wrench, S= Socket Nut, is needed when assembling the hose end to hose. 1 wrench is highly recommended to prevent damage to the hose end. The other end B= AN Hex Nut, is needed when tightening or removing hose assembly's to Autoplumb Water Neck Adapters.
A second wrench is only used to stabilize the Adapter and prevent disturbing the seal of the Adapter when tightening or loosening the hose end. A large adjustable wrench is adequate for that.
One wrench:  $39.95
Special 2 wrench set:  $69.95
Uses:
For the assembly of -20an Hose Ends
For the installation of the Water Neck Conversion Adaptor
For the tightening of the Water Neck Adaptor to the Hose End
Use during any maintenance of your cooling system.