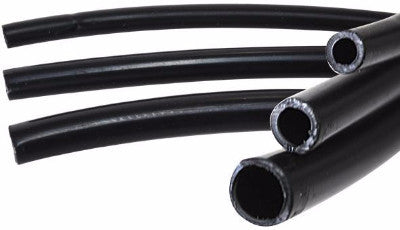 120 Series Nylon Hose
Aeroflow flexible black nylon hose is ideal for vacuum, air, oil, fuel and low pressure hydraulic lines and to be used with Aeroflow 120 series Push-to-Connect aluminum fittings. The hose has an extremely sooth surface with a very low coefficient.
Temperature range: -40F to 194F
Working Pressure: 250 lbs.
Burst Pressure: 1000 lbs.
Sold in Meters: 3.28 ft. = 1 Meter.